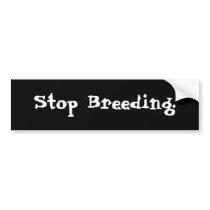 Even before the 33-year-old single, unemployed mother gave birth to octuplets last month, she had been caring for her six other children with the help of $490 a month in food stamps, plus Social Security disability payments for three of the youngsters. The public aid will almost certainly be increased with the new additions to her family.
Also, the hospital where the octuplets are expected to spend seven to 12 weeks has requested reimbursement from Medi-Cal, the state's Medicaid program, for care of the premature babies, according to the Los Angeles Times. The cost has not been disclosed.
Word of the public assistance has stoked the furor over Suleman's decision to have so many children by having embryos implanted in her womb.
"It appears that, in the case of the Suleman family, raising 14 children takes not simply a village but the combined resources of the county, state and federal governments," Los Angeles Times columnist Tim Rutten wrote in Wednesday's paper. He called Suleman's story "grotesque."
On the Internet, bloggers rained insults on Suleman, calling her an "idiot," criticizing her decision to have more children when she couldn't afford the ones she had and suggesting she be sterilized.
Skip over this content
Octuplet Mom Says She's Done Having ChildrenThe woman who gave birth to octuplets last month says she is done having children. Nadya Suleman says her eight babies are a sign from God that she has enough children. (Feb. 11)
"It's my opinion that a woman's right to reproduce should be limited to a number which the parents can pay for," Charles Murray wrote in a letter to the Los Angeles Daily News. "Why should my wife and I, as taxpayers, pay child support for 14 Suleman kids?"
She was also berated on talk radio, where listeners accused her of manipulating the system and being an irresponsible mother.
"From the outside you can tell that this woman was playing the system," host Bryan Suits said on the "Kennedy and Suits" show on KFI-AM. "You're damn right the state should step in and seize the kids and adopt them out
_____________________________________________________________________________________BITCH 2 :
Here is a perfect example of what is wrong with our welfare system . In my past post
on the toll welfare takes on taxpayers 2 BILLION is spent every year on single mothers in Illinois. Where is her responsibility she knew she couldn't financially support these children now she wants the government to pay & wants donations .Give me a break